When the time comes to visit Lima, several options are available to you. Indeed, depending on the area you want to cover, the location of the points of interest, and the way you like to discover the Peruvian capital, you can either rent a car, take a tour or do it on your own by bus or walking. But one other way combines lots of advantages and is more and more chosen: the bike tour. Whether organized or stand-alone, once you try it, you see tourism differently.
Here are five good reasons to adopt the bike tourism way of life to visit Lima: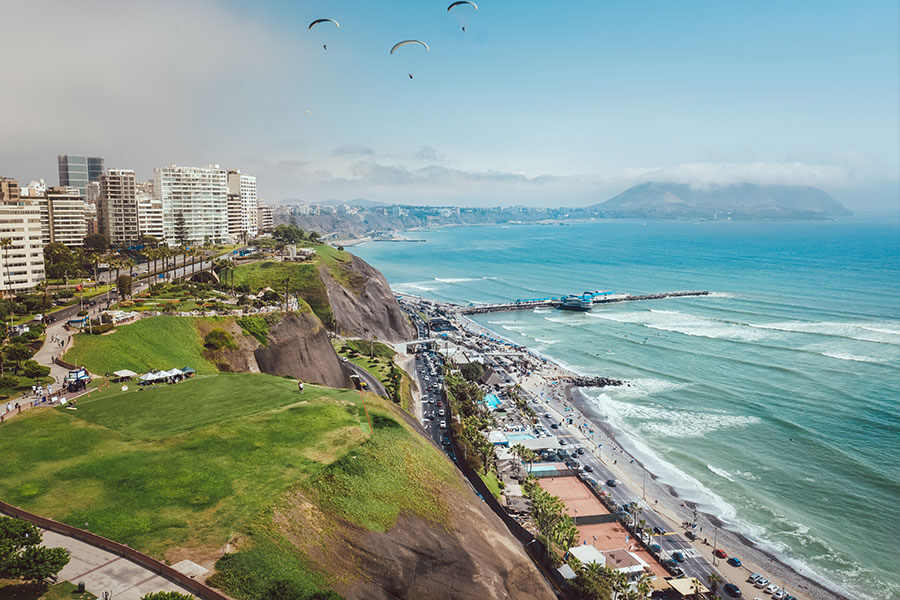 Good reason n° 1: you can go at your own pace and be the master of your time and space.
If you decide to rent a bike by yourself to visit Lima, it allows you to choose the time you want to spend for it, when to start and stop, where to go… It gives you freedom and allows you to skip traffic queues for instance. You can appreciate views such as along the pacific coast, that you would pass quickly in a vehicle. Also, you go faster than doing it by feet and you don't have to wait for any buses. You are your own guide. You only need to know by yourself where to go and look for the information regarding the places you are visiting. The team of Lima Bici can also help you with your itinerary. And if you get lost, sometimes it can lead you to unknown nice places you wouldn't have seen if you would be in a car or in a bus, such as in the Bohemian district "Barranco". You can discover squares or ways that are not accessible with a vehicle too!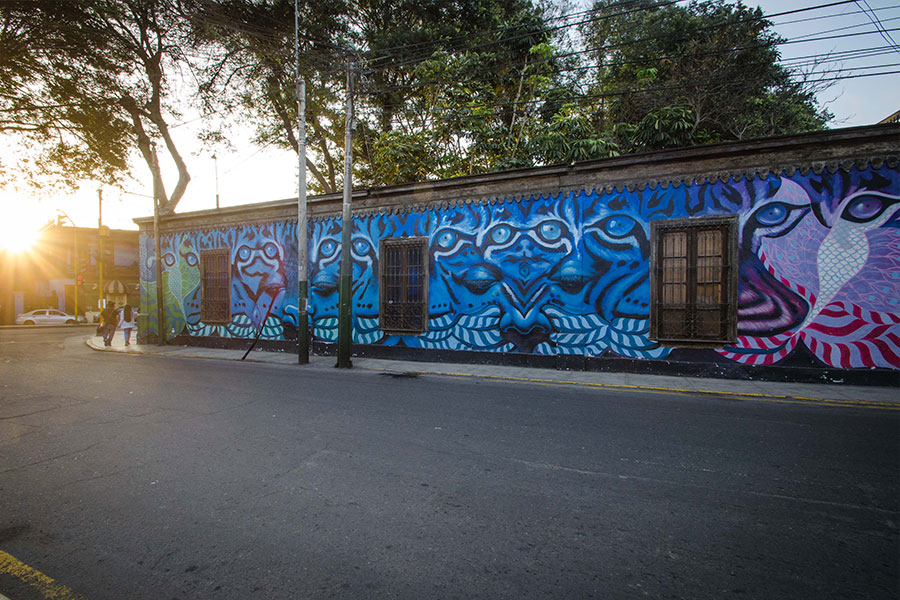 Good reason n° 2: you meet people.
When taking part of a bike tour, you are joining a group of people you don't know from before. But as you, they are interested in the theme tour (Tour express, Surf & Bike tour, Bohemian & Beach tour or Downtown Lima Tour for instance), and enjoy visiting a city by bike. So even if you don't know them, you have something in common which units you. It is a great way to know different people, travelling like you. And our guides are trilingual so they can connect people speaking different languages (English, Spanish and French). They also adapt the explanations depending on the interests of the group, so that everybody will have a personalized and unforgettable experience. Especially if you travel alone, it is a nice way to meet new people and enjoy the tour and the city.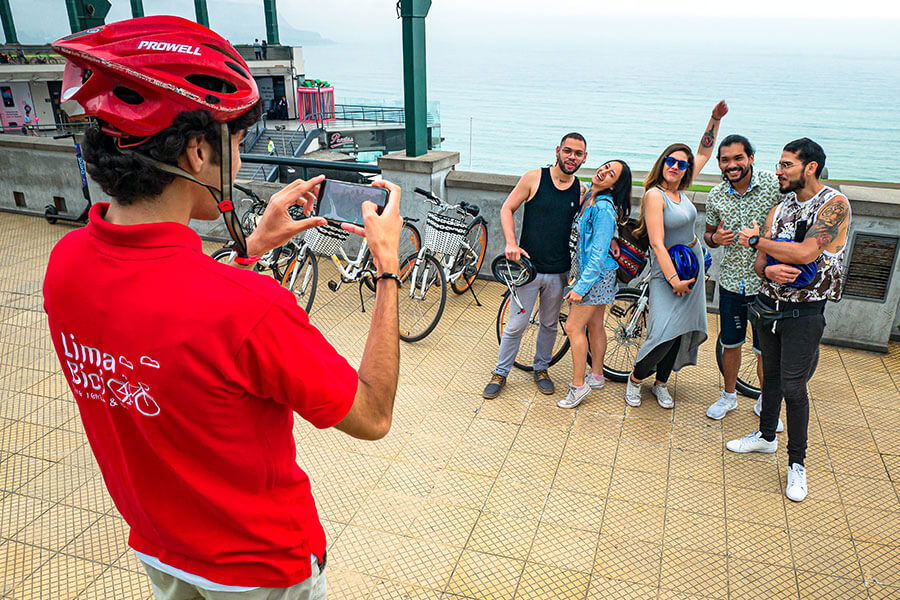 Good reason n° 3: you can boost your physical health.
Either in an organized tour or by yourself, visiting Lima by bike allows you to exercise while you do sightseeing. Indeed, it may be hard to keep a fitness routine during your holidays. Also, if you are a gourmet, you may want to try new food from Peru, as it has a great gastronomy reputation and lots of nice huariques, which are typical Peruvian restaurants. So it is a good way to motivate you to practice bike. But moreover, cycling is fun and easy, and it boosts your cardio and helps you to do some muscular strengthening. So what more do you want?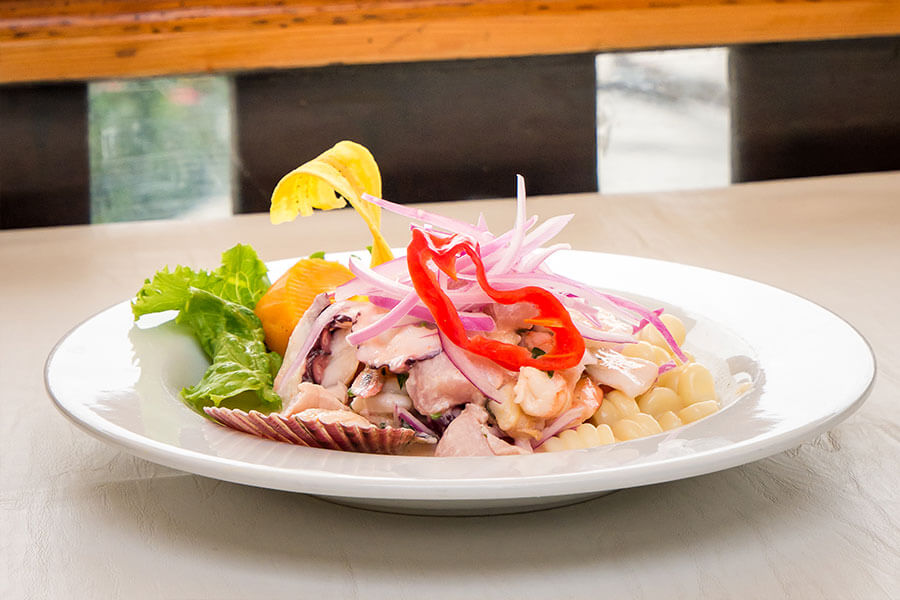 Good reason n° 4: it is a cheap option.
Compared to other types of tourism, renting a bike is very cheap. With Lima Bici, you can either rent it by the hour or have special prices for half or full day. It depends on what you want to do and the distance you want to travel. Regarding the organized tour, it is also a good financial option because it is an all-included price. The visit tickets are negotiated by us in order to obtain group discounts or thanks to partnerships. So it's a great deal for you. What a bargain for a bike Tour!
Good reason n° 5: it is good for the environment.
Contrary to the buses tours or using a car, riding a bike is carbon footprint neutral. Indeed, as it does not require fuel to work, the use itself of a bike releases zero CO2 (not taking into account the bicycle manufacturing that is logically creating some, but still very few compared to a car or a bus). So if you are vigilant about the carbon emissions of your activities, the bicycle is definitely your ally. And it creates no noise so it also respects the environment on this aspect too.
As you can see, there are many good reasons to visit Lima by bike. Either by renting a bicycle or taking part of a bike tour, the benefits are significant. Lima Bici offers you both options and our team is always available to give you advice. Come and check by youself!
See our Bike Tours
See our Bike Rentals