In the recent years, Peru has been more and more recognized for its gastronomy, at an international level. Since 2012, it has won numerous worldwide prizes, and several years in a row the World's leading culinary destination. Several chefs have been in the spot light, with restaurants referenced in international rankings, including the famous "The World's 50 Best". Last year, the restaurant Central of Virgilio Martinez was ranked 6th, and the chef Mitsuharu Tsumura got the 10th place with his restaurant Maido. Gaston Acurio, with his restaurant Astrid y Gaston, was ranked 30th few years ago and is now the 67th. All these awards are the results of centuries of heritage and passion of its people. When visiting a country, the gastronomy is definitely part of it and a main character trait. Lima Bici is very proud of its Peruvian culture and offers to the gourmets a special gastronomy tour in order to discover the Peruvian authentic cuisine: the Huariques & Bike Tour.

As an appetizer, Lima Bici goes over the origin of the Peruvian gastronomy and why it is so tasteful, and presents you the main culinary specialties and drinks to try when you visit Peru.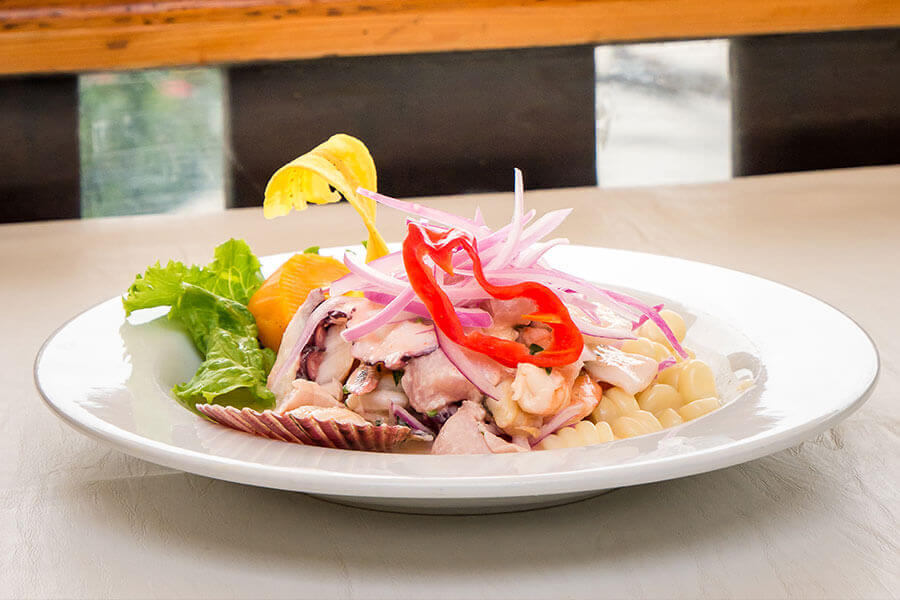 Why is Peruvian gastronomy so diverse?
The main richness of the Peruvian dishes comes from the diversity of its origins and the fusion of its influences. First of all, one of the main explanations is related to the geography of the country. Peru has three distinct regions: the cost, the highlands, and the jungle. Each one has a specific microclimate that influences the farming of vegetables / legumes and the associations depending on the availability.
Then, over the centuries, Peru has beneficiated from international influences. First, the country has been colonized by Spain in the XVI century. The Spanish have brought with them some European food like vegetables and spices from over there and habits such as the sweet desserts. Also, the labor from Africa participated in the culinary influences and inspirations. In the XIX century, a Chinese immigration occurred, bringing again food and culinary habits that have merged with Peruvian cuisine, giving today a name for this type of tasty food: the chifa.
And later on, the Japanese also immigrated to Peru, enriching even more the Peruvian gastronomy, particularly with fish dishes as the two countries benefited from a rich ocean supply. As a result, it is a nice and interesting culinary melting pot!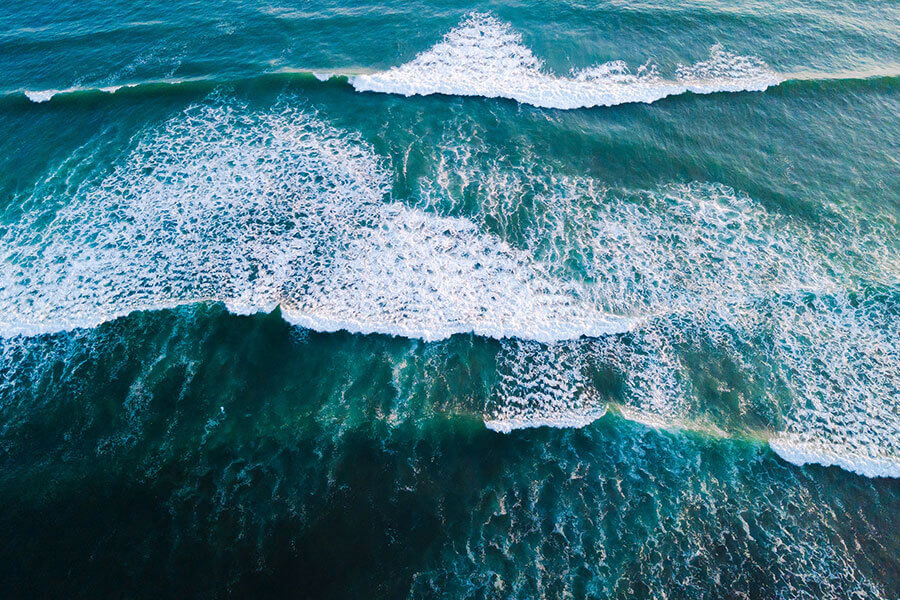 Which are the main famous dishes of Peru?
Now you know a little bit more about the origin of Peruvian food, we have to introduce you to the main famous courses of Peru. Of course, there are incalculable delicious and original dishes so we will just present you a shortlist of them, hoping you will want to taste them all.
Starters and main course:
Papa a la huancaína: this starter originally from Huancayo, is composed by sliced boiled potatoes brushed with a creamy sauce made of fresh cheese, yellow chili pepper, soda crackers…
Anticuchos: it is originally a street food dish but is nowadays also served in restaurants. It is a tender brochette of beef hearts marinated in vinegar and spices. It is traditionally served with corn and hot sauce.
Causa rellena: mash potatoes are layered with fillings such as tuna, shrimp or chicken salad and avocado.
Rocoto relleno: a bit spicy, this dish is made of rocoto, a type of chili pepper, filled with seasoned minced meat and a melted cheese on the top. It is generally served with a potato gratin.
Ceviche: this is the national plate! You can't leave Peru without trying it. Fresh fish is marinated and cooked in lime juice, with some chili, cilantro, onions…
Lomo saltado: it is made with marinated beef strips, onions, yellow chili pepper and tomatoes. It comes with rice and French fries, and a delicious soy sauce to combine it all.
Aji de gallina: it is a chicken stew with a cream mainly made of yellow chili peppers and walnuts. It is not that spicy and is generally served with rice and boiled potatoes.
Arroz con mariscos: it is a kind of Peruvian paella, made of steamed rice and seafood. The Peruvian touch results from the combination of yellow chili pepper, lime and condiments.
Desserts:
Mazamorra morada: it is a pudding made of purple corn and fruits mixed with corn flour, cinnamon and cloves.
Arroz con leche: brought by the Spanish, this dessert is one of Peru's favorites. It is made, as its name indicates, with rice, milk, and some cinnamon. Some may add a Peruvian touch: some lime peel. Very creamy.
Suspiro a la limeña: imagine the mix of sugar, milk and vanilla, creating a homemade caramel cream, topped with some creamy meringue and sprinkled with cinnamon. So so sweet.
Helado de lúcuma: it is an ice cream made of lucuma, a native fruit from Peru. Its taste is unique, that is why you need to try it.
Picarones: it is a peruvian donut made of sweet potatoes and squash. Generally a street food dessert, it is served with a honey syrup.
Beverage:
Chicha morada: like the mazamorra morada, this sweet drink is made of purple corn. Infused in boiling water with other fruits, spices like cinnamon, and lime, it is a daily refreshing drink.
Inca kola: this is the number one soda. Peruvians drink it even more than Coca Cola. It may be the only country in the world where it happens. It has a fluorescent yellow color and its taste is often compared to bubble gum.
Pisco sour: this is THE peruvian cocktail! It is made of pisco, the national grape alcohol. It is mixed with lime juice, sweet syrup and egg white that creates a foam texture. They also do some variations with passion fruit or herb plants for instance. It is delicious.
As you can see, the Peruvian gastronomy is the outcome of a national and international richness, bringing all together the best of each one. As a result, so many dishes are unique and must be tasted to live the full Peruvian experience.
So if you want to know more about the Peruvian gastronomy, have a look on the Huariques & Bike Tour that Lima Bici offers. It will make you discover the main dishes and food expertise of Peru in Lima, and our trilingual guides will make sure that your food journey with us will be memorable.