Lima, the city of kings, is known for many cultural reasons. To name some, its artistic scene, street art, and also bohemian atmosphere are part of it. Indeed, Peru has had lots of different artistic and ethnic influences over the centuries. Also, the size and the diversity of the country enrich it even more. Thanks to all these components, the Peruvian cultural scene is rich and diverse. And the colonial architecture of Lima makes it even more lovely. So if you want to feel this atmosphere, and know where to go while enjoying a ride in bike, this article is perfect for you.

Lima Bici presents you five mains bohemian spots to explore by bike: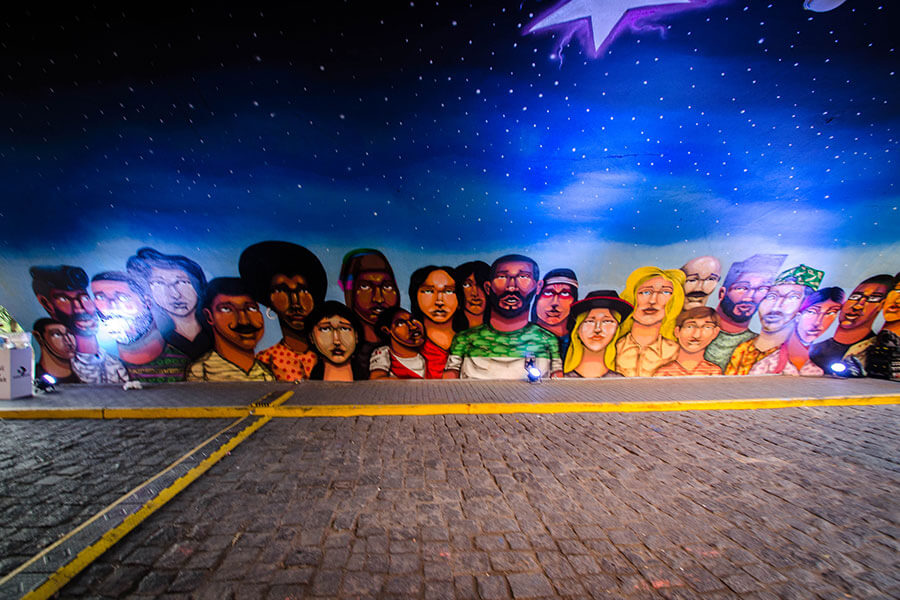 Barranco
It may be the most famous bohemian spot in Lima. It is mainly known for its street art and its fine architecture thanks to its colonial houses. Everywhere you go, you have lots of treasures to discover. Each street is special: colours, shapes, drawings, details… In addition, you can appreciate art galleries, boutiques for decoration or clothes, churches, artisanal markets or cultural coffees just to name some. Last but not least, do not forget to go and admire the Bridge of Sighs (Puente de los suspiros). A romantic wooden bridge with a view on the ocean. If you are a photography amateur, you must go to Barranco to get some material.
---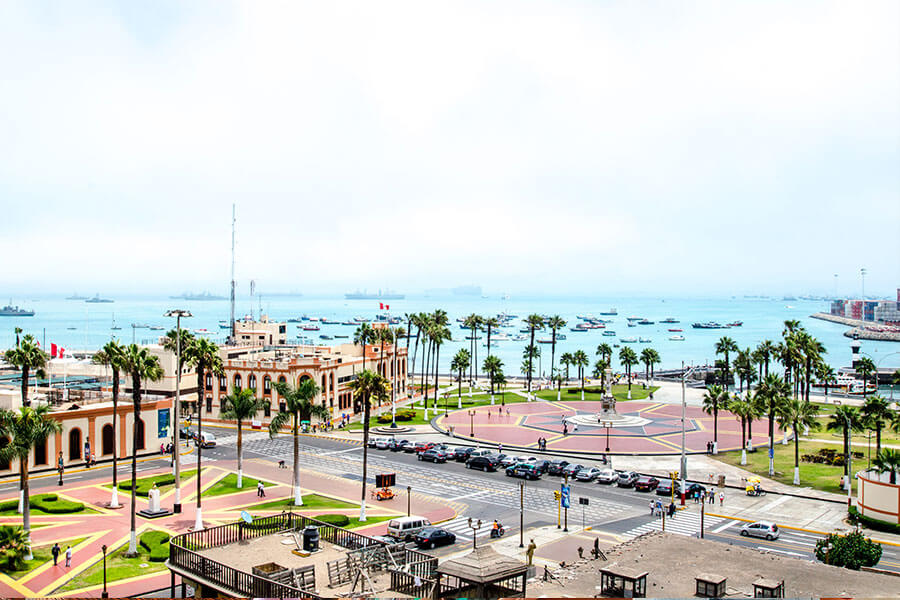 Callao
The harbour of Callao is considered as another city apart from Lima, but physically stuck to it. The historic part was quite "famous" for diverse traffic and drugs in the past centuries. But no worries, thanks to different initiatives and strong positive community influence, it is now a well-known and familial area to enjoy discovering. One of the most appreciable spots is the Monumental Callao. It is famous for its street art, galleries, social events, live street music etc. If you have some energy left, go to see the neighbourhood called "La Punta" where you will admire nice colonial houses, as it is a wealthy residential area. So if you like long bike journey and authentic visit, go straight to Callao.
---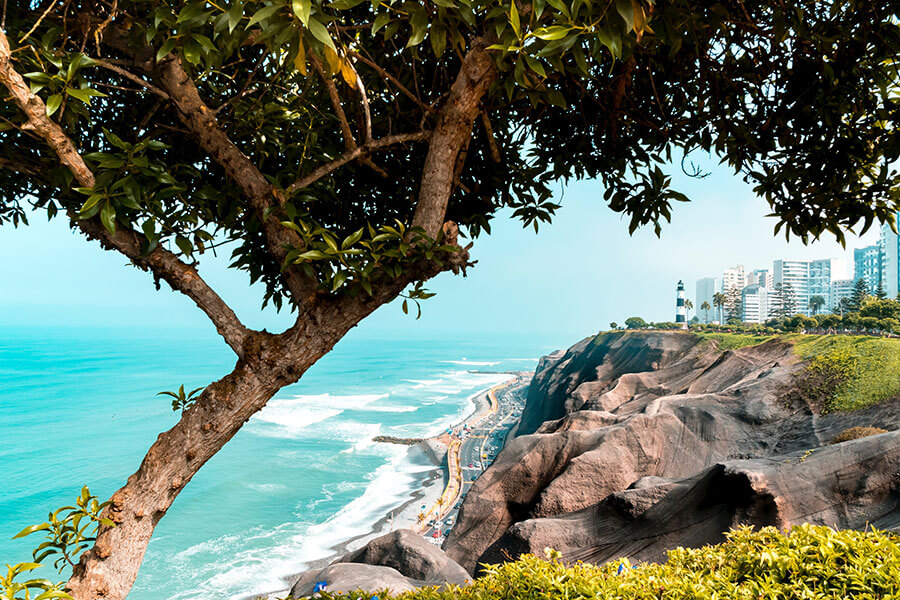 Mirraflores
It is the district you will hear the most about. Indeed, it is one of the safest and the most touristic area of Lima. Near the ocean, you must go to the love park (parque del amor), a really cute and enjoyable square with a statue of two lovers in the centre. In addition, the surrounding walls are artfully decorated. It is a good spot to start or end a journey along the breakwater. Not far away from the Parque del Amor, you will find the parque Kennedy, where you can enjoy temporal art exhibitions, some live music and dance and flea markets. In addition, artists have painted some walls or some shops to enlighten the area.
---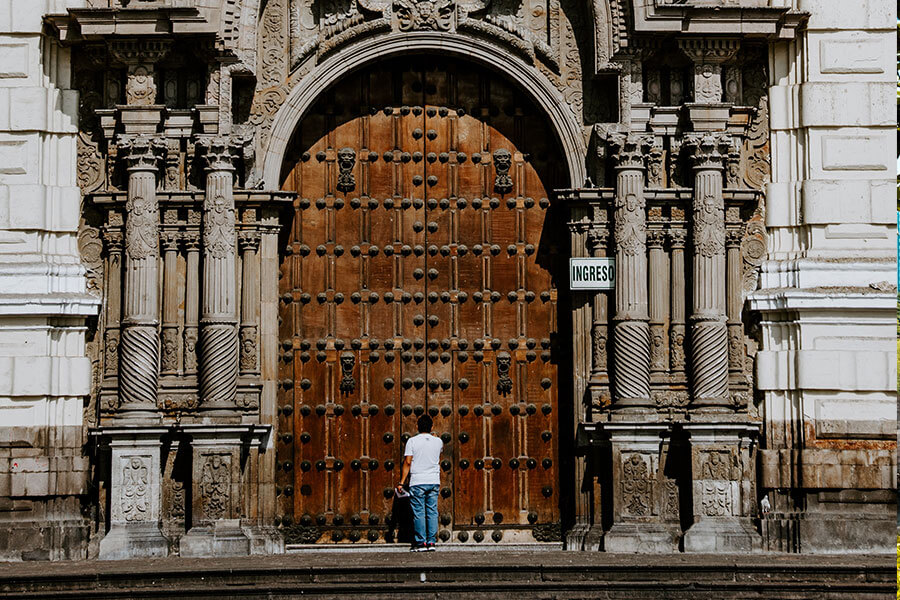 Historical center
Mainly enjoyable for its colonial architecture and history, the historical center of Lima is a nice place to go by bike. Starting by the main square "Plaza de armas", you will appreciate fine historical monuments, such as the Government Palace, the Cathedral of Lima, the Archbishop's Palace of Lima, the Municipal Palace, and the Palace of the Union. In the streets nearby, lots of colonial houses and galleries are very interesting to discover. You can also go to the San Martin Square, not far away from there. In the city center, the street life has its attractiveness.
---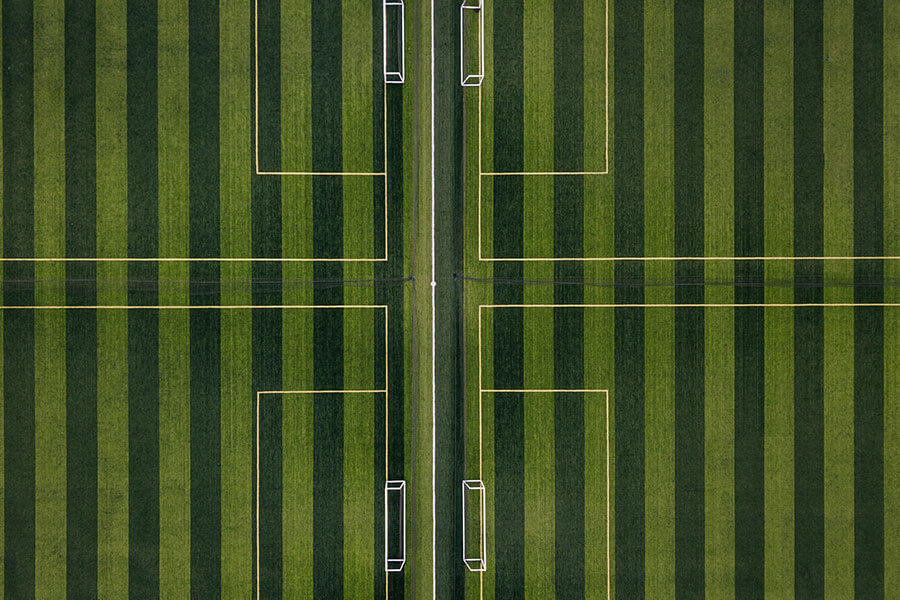 Surquillo
Another nice bohemian place to discover by bike is the district of Surquillo. It is close to Miraflores so if you have time, you can even combine both visits. Mainly known for its everyday fresh food market, lots of locals go there to shop. There is also a local market with homemade food stands. It is a perfect option to try various typical Peruvian dishes and eat with locals. So if you want to live the Peruvian food and daily life experiences, you have to know this area. It is typical, full of life, and good for your eyes and stomach!
Depending on the time you have and your interests, Lima has very nice bohemian spots to make you discover. Art, galleries, shops, graffiti, architecture, daily life, parks… You cannot be bored. If you need any advice, please do not hesitate to ask some recommendation to our Lima Bici team. They will be happy to advise you and to tailor you the perfect journey with us.